The Dieline Package Design Awards: The Winners Exhibit in Paris
by First name Last name on 08/22/2012 | 1 Minute Read
Join us on Thursday, September 20th in Paris, France to celebrate our first ever gallery exhibit in Europe!
The package design and production agency Diadeis and the Designpack Gallery presents The Winners Exhibit, an exhibition of the 2012 winners for the best package designs of the year, handed out by the largest package design site in the world: The Dieline.
Beginning September 21st: The Dieline Awards 2012 Winners will be exhibited at the Allée du Recyclage Gallery, a new underground exhibition space in the corridors of the Parisian subway outside of the Louvre.
Join The Dieline founder Andrew Gibbs, Diadeis, and the Designpack Gallery on Thursday September 20th for the Opening Reception of our exhibit. 
More info and RSVP form after the jump. See you in Paris!
Who?
The Dieline, Designpack Gallery, and Diadeis
What?
Starting on September 21st, Diadeis will exhibit the 38 award-winning designs at the Allée du Recyclage, providing the 2012 Dieline Awards designers with an unprecedented opportunity to showcase their creations in Europe. We welcome you to join us for the Opening Reception on Thursday, Septermber 20th.
Where?
The Allée du Recyclage is located in the Galerie de Valois in Paris (inside the metro stop: Palais Royal – Musée du Louvre)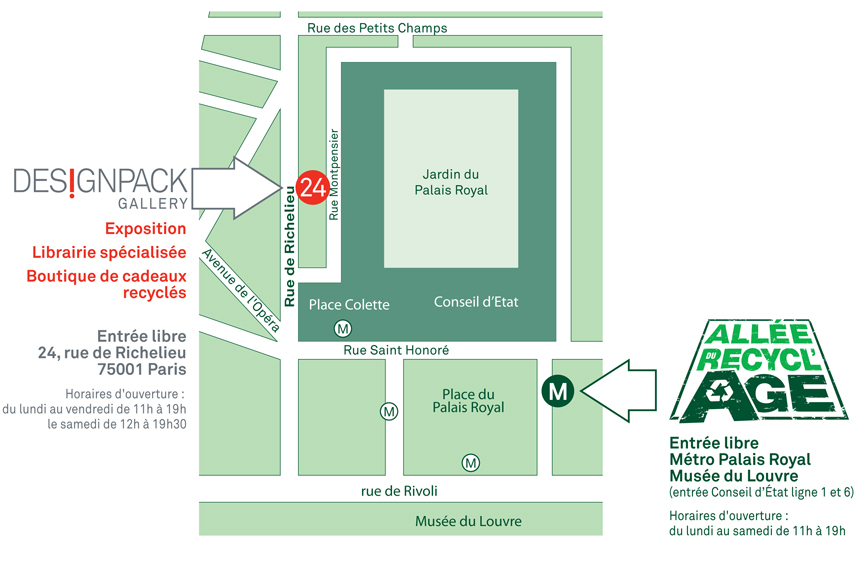 When?
Opening Reception on Thursday, Septermber 20th.
Gallery Exhibit open to the public beginning Friday, September 21st.
How?
Recent Jobs

View More Jobs